Propane, Home Heating Oil, Kerosene and 50/50 Heating Oil/Kerosene Mix from Shaw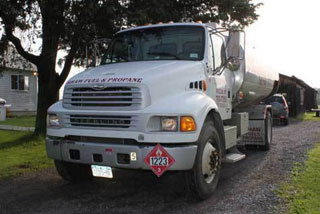 For competitive fuel prices, prompt fuel delivery and reliable fuel service, homeowners and businesses in Upstate New York turn to Shaw. We deliver propane, ultra-low sulfur home heating oil, kerosene, and a special 50/50 mix of heating oil and kerosene. If you're looking for more ways to manage your fuel expenses, don't forget to check out our Budget Plan.

Our delivery routes bring us to each of our delivery areas weekly. So, call us today to schedule a delivery the next time we are in your area.

For discount prices on any of these fuels, please click on the links to the right or call Shaw at 518-793-7755 today!

If you wish to make an online order for heating oil, order fuel here.