Paying for Fuel is Easy with Shaw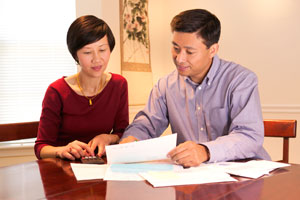 Costs differ from one fuel to the next, so Shaw offers several different ways to pay...
For Propane
C.O.D.: Payment is required on or before delivery date.
Net 10: Payment is expected within 10 days of fuel delivery.
Pre-Buy: Purchase a set number of gallons at a set price.
For Heating Oil-Kerosene 50/50 Mix
C.O.D. ONLY: Payment is required on or before the delivery date.
For Propane, Heating Oil or Kerosene
Pay Online: Now that you're online, you can enjoy the convenience of paying your Shaw bills online. You'll save time ... you'll save stamps ... and online payments are also an easy way to go "green" - reducing the amount of paper we all use by transferring your payments digitally.
Budget Plan: We review your historical fuel usage and estimate what your annual fuel costs will be. That amount is then divided into 10 or 12 equal payments (your choice), the first of which is due in May. While knowing your monthly payment ahead of time allows you to better manage your personal finances, paying the same amount each month eliminates the burden of price spikes, so you won't have to worry about higher costs during cold winter months.
Auto Pay: After a delivery has been made, your credit card will be automatically charged.
To enroll in a Budget Plan or Auto Pay, please call 518-793-7755 or contact us.

Extra Fees
Please note: If a will-call customer, delinquent credit customer or our trucks are not in the delivery area and a same day delivery is requested, there is a $100 "Off Route Delivery Fee" during normal business hours (7:00 a.m.- 4:30 p.m. Monday-Friday) and a $150 "Emergency Delivery Fee" for afterhours and weekend deliveries.